MPL History Book Group
MPL History Book Group
– First Wednesdays, 7:00pm –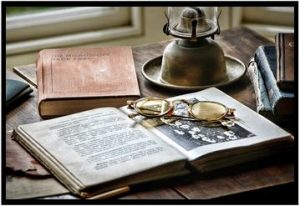 Join a lively discussion group focused on history!  A subject is determined each month and participants read a non-fiction history book related to the topic.  New readers are welcome to join and experience history from many points of view on one topic.  No other history book group offers this unique approach!
Please note, there will not be a meeting in July!
HIATUS in JULY!
---
August Topic: Your Favorite Historic Site
August Meeting Date: Wednesday, August 3, 2022 at 7:00pm – In Person/Zoom Hybrid Meeting – register online!
The topic for August will be
Your Favorite Historic Site
.  Ideally the site you choose will be someplace that made an impact on you and perhaps fueled your love of history.  The location could be local or anywhere in the world!  If you need a refresher, go visit it in person or, if travel isn't possible, take a visit by
Google Earth
!  You may read up on the site for why it is historically important or you can just share with the group your knowledge and personal connection.
Everyone is welcome, whether they pick a site and want to share or they just want to listen and learn!
Need help finding a local site?  If you are a Melrose resident, take advantage of our Museum Passes!  We recently added Historic New England and Boston by Foot, but still have some other great options for ways to see history in our backyard such as the Paul Revere House, Trustees of Reservations, and the USS Constitution Museum.
The in person meeting will take place on the main floor in the Dennis J. Kelley Room, located off of the main check out area.  For those not able to attend in person, we are also offering remote access via Zoom.  Please register online for the August meeting so the library can accommodate all those planning to participate.