MPL History Book Group
MPL History Book Group
– First Wednesdays, 7:00pm –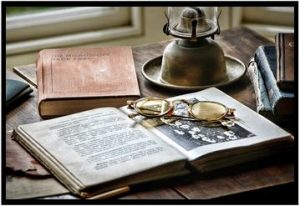 Join a lively discussion group focused on history!  A subject is determined each month and participants read a non-fiction history book related to the topic.  New readers are welcome to join and experience history from many points of view on one topic.  No other history book group offers this unique approach!
---
September Topic: Labor Day and the WPA

September Meeting Date: Wednesday, September 7, 2022 at 7:00pm at the Milano Center (201 W Foster St Melrose) – in-person/Zoom hybrid
Please register online for the September meeting!
The September meeting topic is Labor Day and the WPA.  To boost US employment during the Great Depression the Works Progress Administration was created as part of the New Deal.  If you need a refresher on the details, check out this article.  There are many facets to the WPA to choose from – approach it as you wish!  Biography, exploration of a building project, deep dive on an artist or even look into the economical impact on the country.  If you need some guidance for finding a book, check out this selection which includes titles from across the NOBLE network.
Everyone is welcome, whether they read a book and want to share or they just want to listen and learn!
The next meeting will take place at the
Milano Center on Wednesday, September 7 at 7:00 PM
.  The Milano Center, located at 201 W Foster St, has generously offered us a room for our meetings.  Please check in at the front desk when you arrive.   For those not able to attend in person, we are also offering remote access via Zoom. 
Please register online for the September meeting
so the library can accommodate all those planning to participate.