Teen and Tween Digital Resources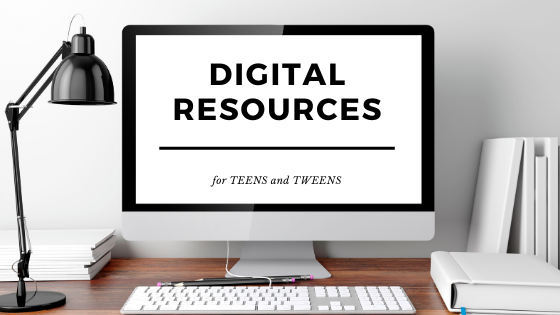 The Melrose Public Library has lots of digital resources that you can access at any time.
Check out our Digital Library tab to access resources such as:
Overdrive, for ebooks, audiobooks and magazines.
Libby, the app that interfaces with Overdrive materials.
Hoopla, for ebooks (including a wide selection of graphic novels!), audiobooks, music, movies and TV shows.
-Borrow up to ten titles per month without any wait time!
ScienceFlix™, for videos, articles, experiments about Earth Science, Space, Life Science, Health & the Human Body, Physical Science and Technology, Math and Engineering.
-ScienceFlix™ may ask you for your library card number and PIN. If you do not remember your pin, please email melcirc@noblenet.org for help getting you a new one.
Pronunciator, for language learning practice.
Gale, for information spanning a wide range of topics, including biography, geography, and history.
Massachusetts residents (over age 13) can sign up for a Boston Public Library ecard, gaining access to their extensive collection of digital resources. Sign up for a BPL eCard here: https://www.bpl.org/ecard/